Product Description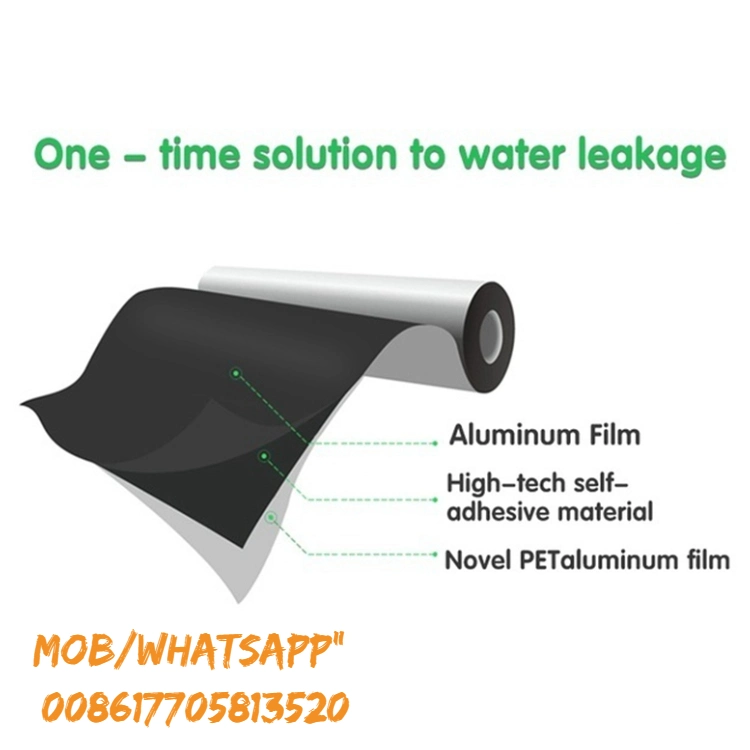 What is butyl adhesive tape?
Butyl rubber adhesive tape stands for single-sided or double-sided rolled self-adhesive tape made of
butyl rubber and self protected by a release paper available in various sizes
and color .
They can form an instant seal against water, air or dust, and
remain permanently soft.
Butyl Tape is a highly tacky, self-fusing butyl rubber mastic , ideal for
making water and humidity resistant seals. It is a high tack sealant with
excellent adhesion to metal, other roofing and other insulating materials.
It maintains its tack and flexibility to temperatures as low as -20 degree, and
It maintains no flow at a temperatures as high as 120 degree.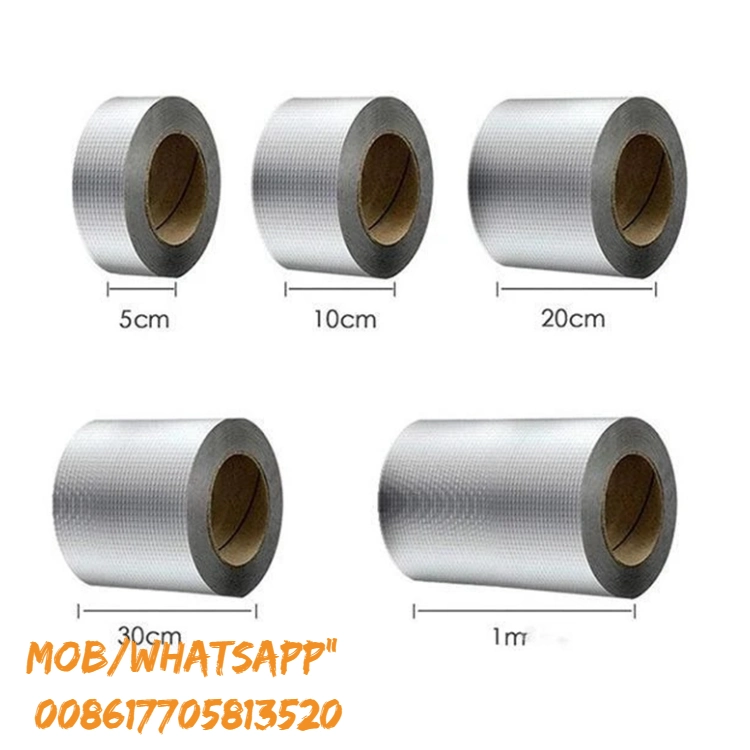 Size :
Thicknes : 1.0mm 1.2mm 1.5mm
Width:5 cm, 10cm,15cm, 20cm, 30cm, 40cm, 50cm, 100cm and customized.
Length:5 meter/roll, 10 meters/roll.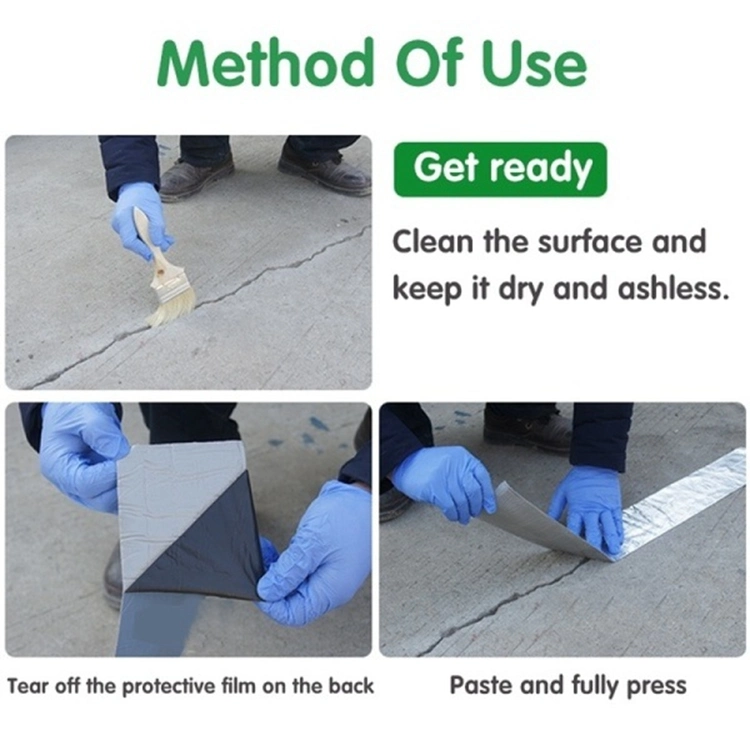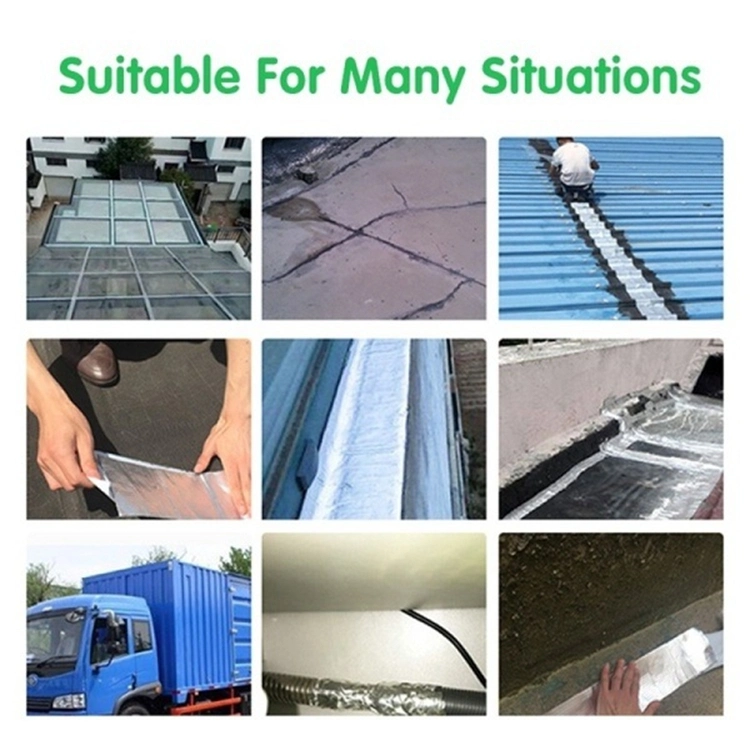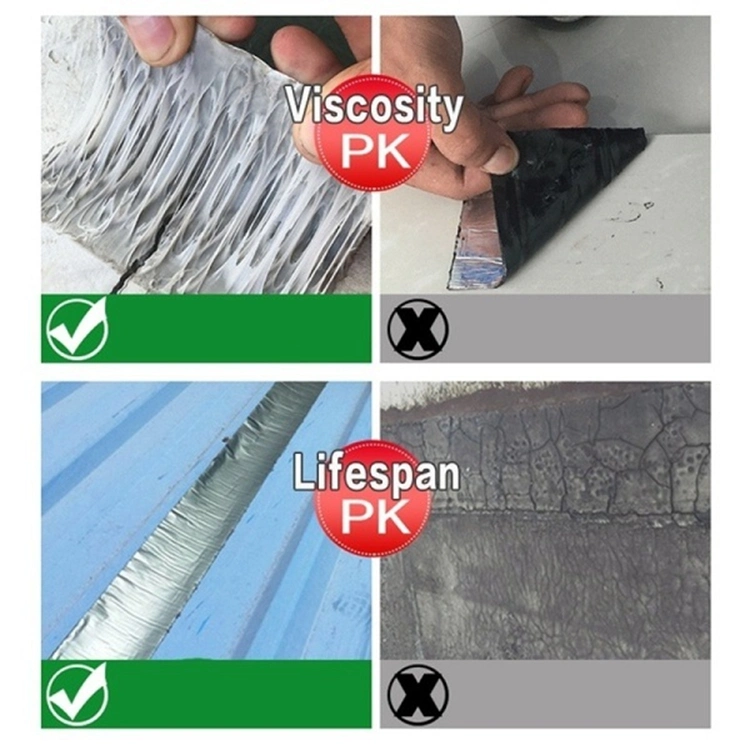 Special feature & advantages
1. Highly tacky to almost any suface, such as steel, pipe, pvc, gutter
cement. Marble etc.
2. Permanently soft self adjustable and good adhesion to the applied
surface.
3. Safe. No odor, no VOC, eco-friendly.
4. Easy. No tools are required but only a utiliy knife.
5. Flexible. Behave very well on odd shape surface.
6. Cold applied. No heating required.
Usage
WATERROOF & PATCHING & REPAIRE
This butyl ashesive tape provides a waterproof barrier to stop water or vapor penetrate. At the same time,
it also provide sound and dust barrier.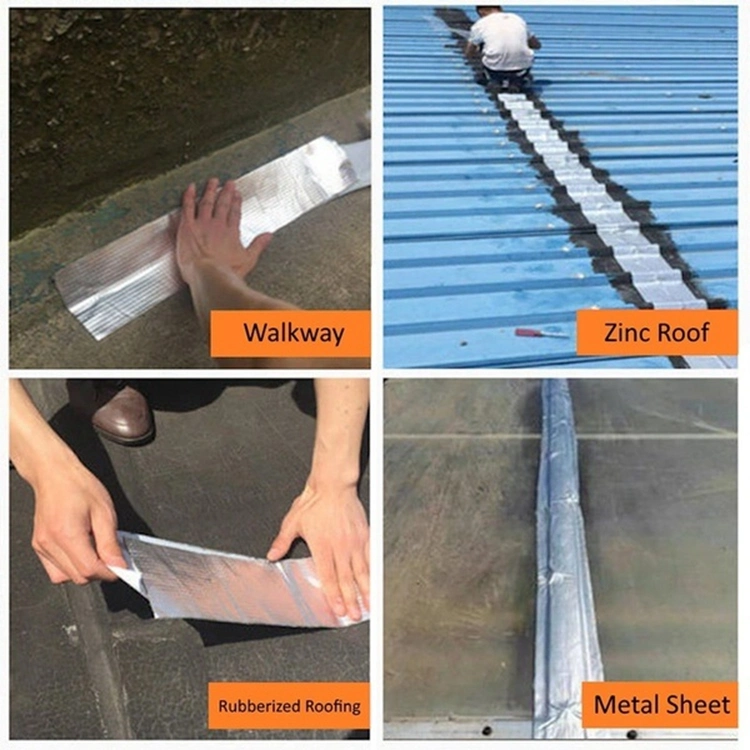 Where this tape could be applied?
In most condition, this butyl tape could be used on any surface around us in daily life.
Small area, we to the patching and repaire.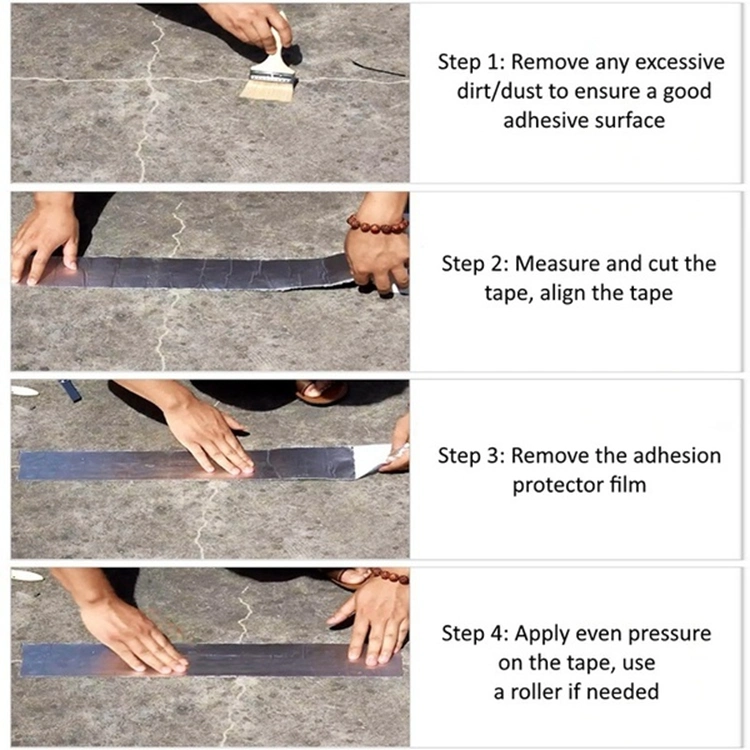 The Advantage
This sealant tape is widely used in roofing of the building, surface crack, RV repair, window, boat Sealing, glass and roof patching.Very easy to use, just peel off the released film and then apply this butyl sealant tape to anywhere needed.It has weather resistance, aging resistance and water resistance, and has a sealing, vibration damping and protection effect on the surface.
It can maintain flexibility, adhesion, can withstand a certain degree of displacement, and deformation has good followability.
Waterproof, sealed and UV resistant (sunshine).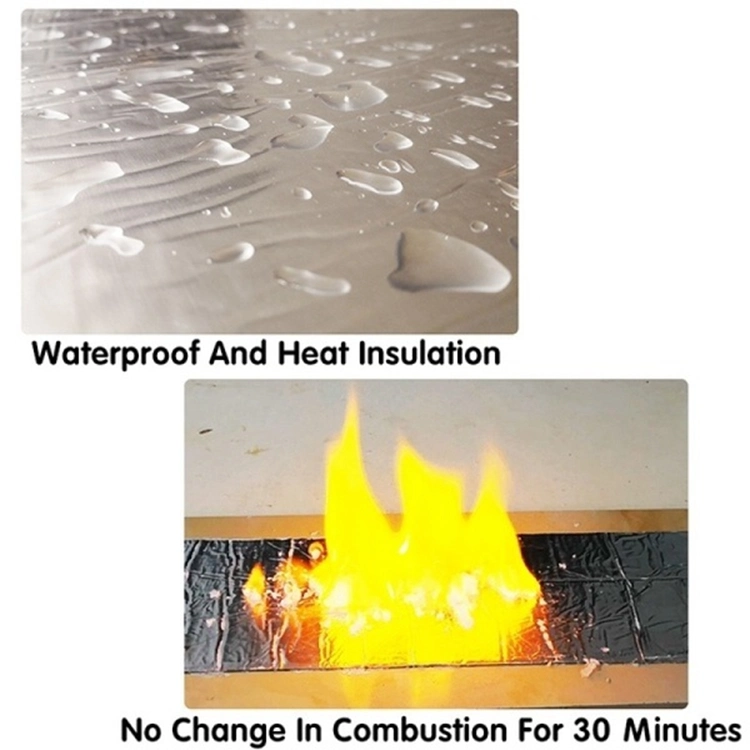 Application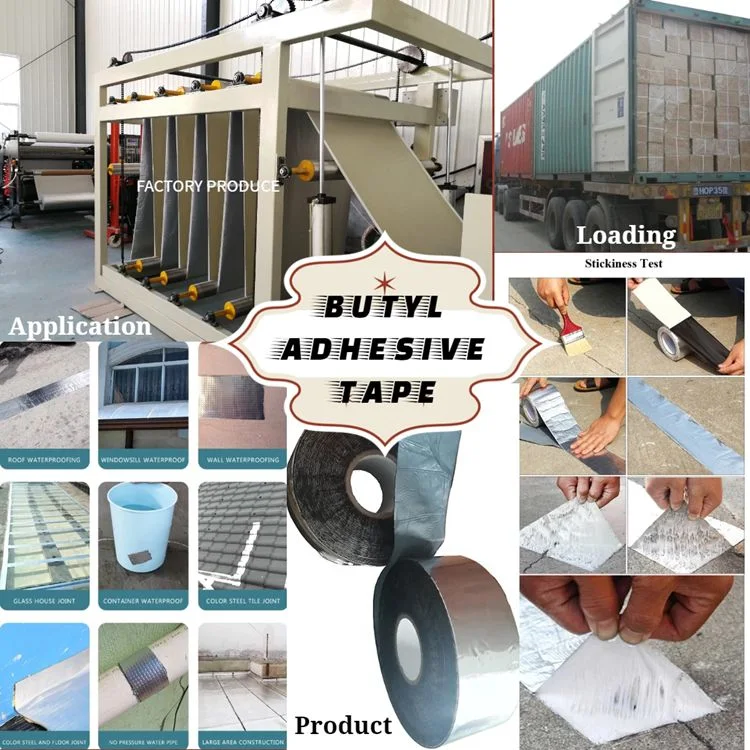 FAQ
Q: What is delivery time?
A: 10 days after deposit. Except for public holidays.

Q: How can you guarantee the quality?
A: We have rigorous quality test system, from raw materials to finished products, the materials must be checked and signed by QC
people.

Q: How long can I get a quote?
A: The quotation can be provided not longer than 24 hours on condition that we know all detailed requirements.

Q: Can I get a sample?
A: Yes we offer free samples. Delivery cost is to be paid by clients.

Q: Can you provide OEM service?
A: Yes,we can produce under your own brand name. Logo and design need to be provided so as to make customized brandname.

Q:Can I visit your factory ?
A:Yes ,of course ,welcome to visit our factory
Our Contact