PE Film Surface Bitumen Self-adhesive Flashing Tapes
Self adhesive bituminous waterproof tape is formulated by using premium raw materials such as bitumen/SBS/ high
tack resins The upper surface is laminated with aluminum foil, PE film, PET film, or aluminized film; The lower surface
is silicon-coated release film as anti-sticking protection layer that is easy to remove.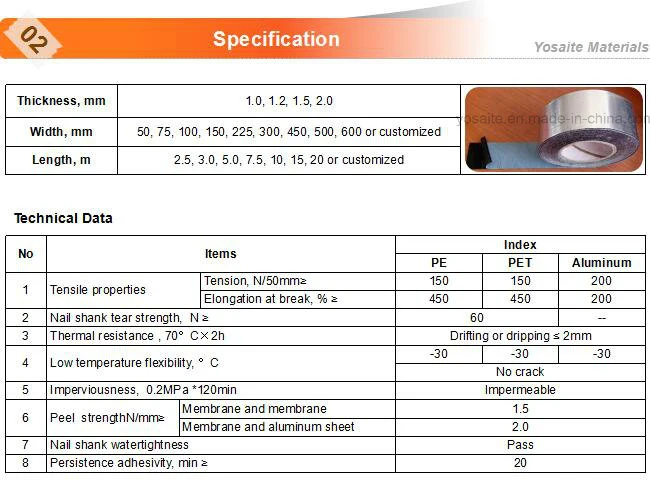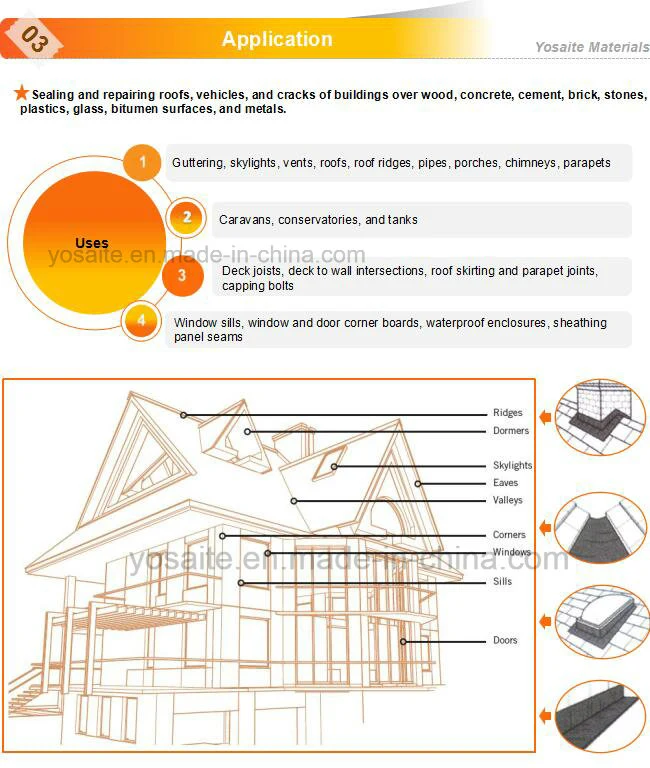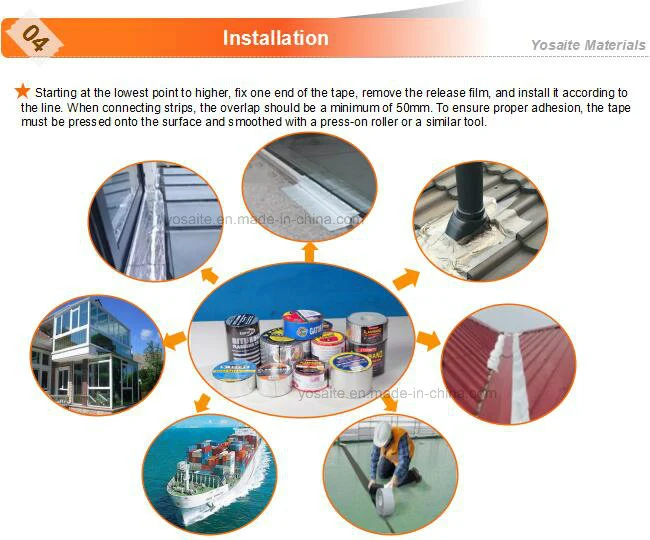 Storage
Be stored in dry and well-ventilated places protected from sunlight and raining. It should be stored by cartons. The tempe-
rature in stored places should be at 5-25°C.