Self Adhesive Tape Flashing Bitumen Band Waterproofing Membrane
General
Vehicle maintenance and repair, sealing around pipes and tanks, repairs to weatherproof enclosures, sealing over wood, concrete brick most metals and some plastics.
Surface:
1.Aluminum Foil
2.HDPE
3.PE
4.Fabric
5.PVC
6.As customers' requirement
Application:
Do not apply to very cold frosted surfaces. Trim the materials to the required length/shape allowing an overlap of at least 25 cm where the material is to be joined.On stepped flashing begin at the lowest level and work upwards.
Warming the tape using gentle indirect heat will help the adhesion and make the tape more workable in cold temperatures.Ensure that there are no air pockets.Apply even pressure over the entire surface using a non-abrasive tool e.g. cloth or hand roller.Take care not to stretch or puncture the foil during application.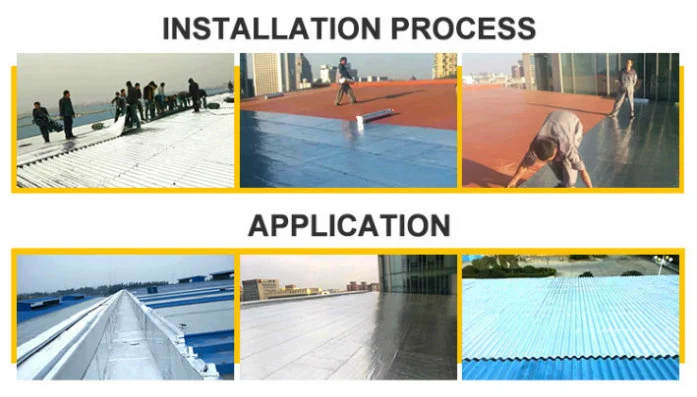 Contruction

:
Flashing & Sealing to felt asphalt and bitumen surfaces, flashing of conservatories and porches, roof skirtings and parapet joints, sealing of skylights, vents, pipes, window sills and other openings, repair bandage for gutters and roofs, sealing glazing bars, cappings and protective coverings.
NO.
PROGRAM
STANDARD
TEST
RESULT
1
ROLLS AREA,%
≥99%
PASS
PASS
2
Kg/square meter
≥1.85
2.0
2.0
3
THICKNESS
AVG
≥1.50
1.51
1.50
MIN
≥1.35
1.45
1.50


4


FACADE

PERMEABILITY
NO PENETRATIVE SPOTS

/
NO SPOTS

SURFACE
SMOOTH,NO HOLE,NO SHORT

/
MEET STANDARD






5
PHYSICS

PERFORMANCE
IMPERVIOUSNESS
≥ 120 min
≥0.3 Mpa
IMPERVIOUS
MAX TEMPERATURE
NO AIRBELLS,NO SLIP
80 ºC/240 min
NO-SLIP

PULL
N/50mm
LONGITUDINAL
≥200N
230.65
MEET STANDARD
LATERAL
≥200N
212.30
MEET STANDARD

ELONGATION
LONGITUDINAL
≥30%
90%
MEET STANDARD
LATERAL
≥30%
90%
MEET STANDARD
LOW TEMPERATURE
NO CRACK
-29ºC/240min
NO CRACK
6
PACKAGE AND MARK
Mark should complete,use artwork or shrink warp in rolls.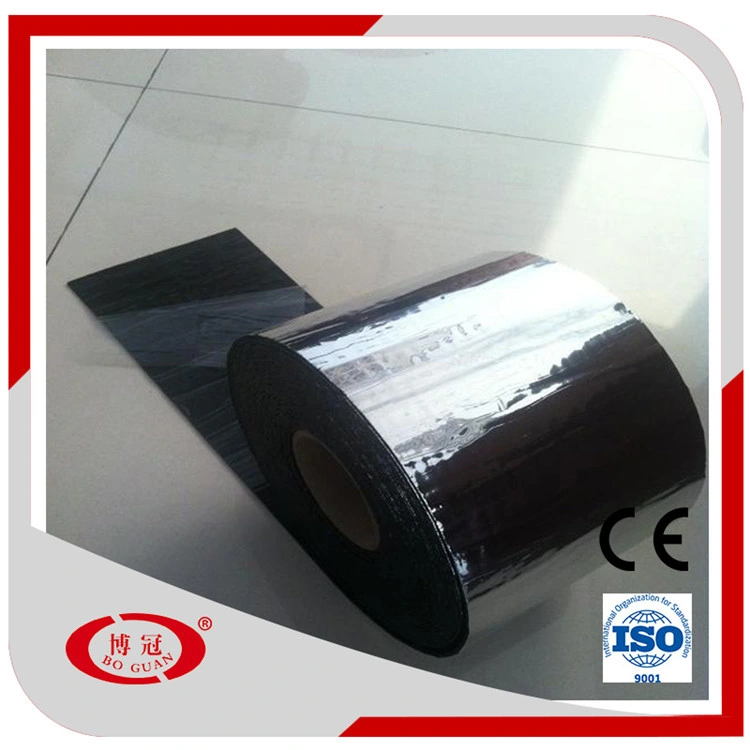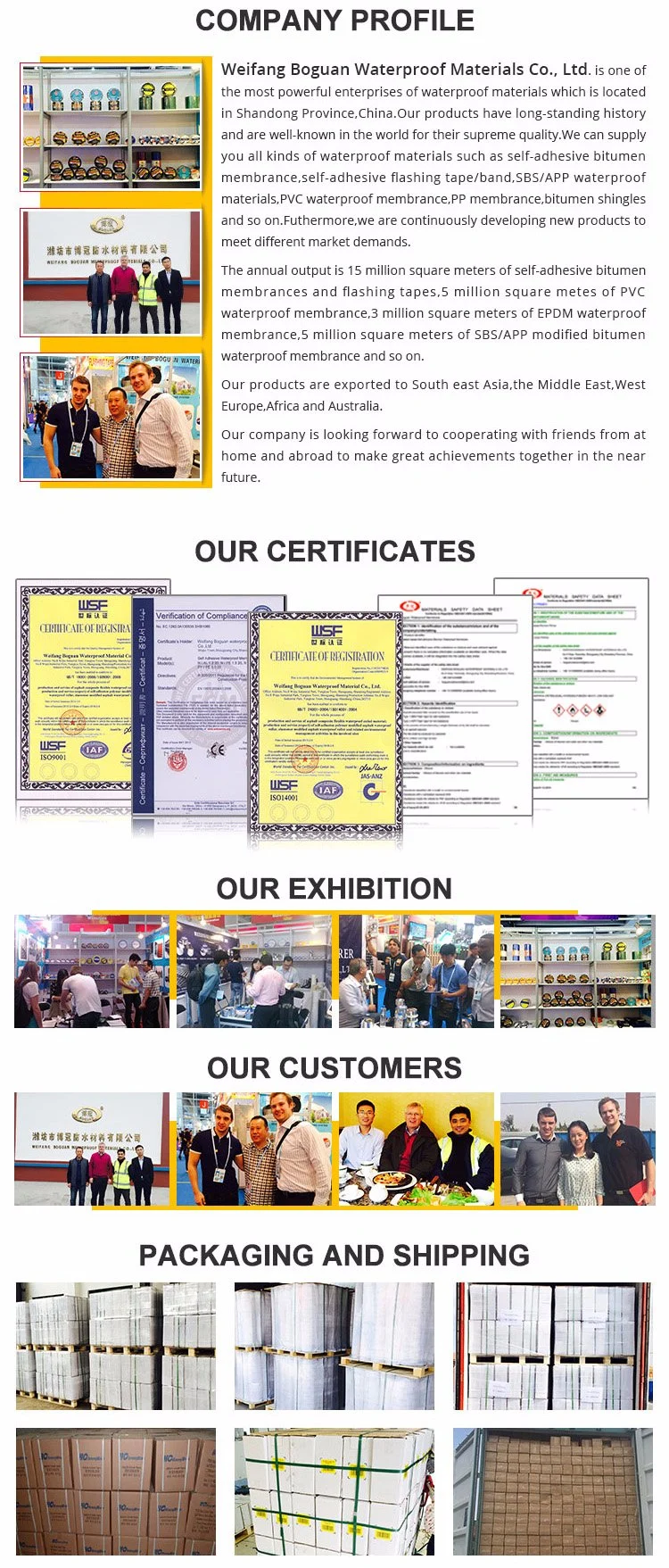 FAQ
1. How do I know the quality will be acceptable?
A. We have our own inspection system according to corporate standards, which is stricter than national standards.
B. We will provide you with a sample according to your will so you will be able to see and test the quality of the product before deciding to place the order.

2. Can we ask sample to check before bulk quantity?
Of course, we can send you some samples. Most samples are free, but sometimes we will take small sample fees.

3. Reasons to choose us
We have our own factory, so the price can be competitive with high quality
We help our customer solve problems and concerns while thinking in customer's shoes.