Specifications
1. ELASTICITY: 130%
2. QALITY: Of the highest standards
3. WATERPROOF
4. ADHESIVE >1.1N
5. CERTIFIED: FDA/CE/ISO
Packaging
Items per Carton: 120 Pieces/Piece
Package Measurements: 38.5X31.5X36.5 cm
Gross Weight: 11.0 kg
Gross Weight per Unit: 0.09 kg
Package Size per Unit: 5X50X1 cm
Package Type: Carton: 18.5*31.5*36.5cm
Feature:
1. Elastic cotton substrate
2. Elasticity 130%~150% or 160~190%
3. Strong and reliable stickness
4. Soft and comfortable
5. Good tensile strength
6. Skin breathable. Tapes with holes, more breathable and better flexible.
7. Leaves no residue on body parts
8. Water resistant
9. Latex free
10. Hypoallergenic adhesive
1. Providing stability to joints.
2. Supporting the function of muscles.
3. Encouraging the flow of fluids under the skin.
Color: Beige, Blue, Black, Pink, Red, Green, White, Yellow, Orange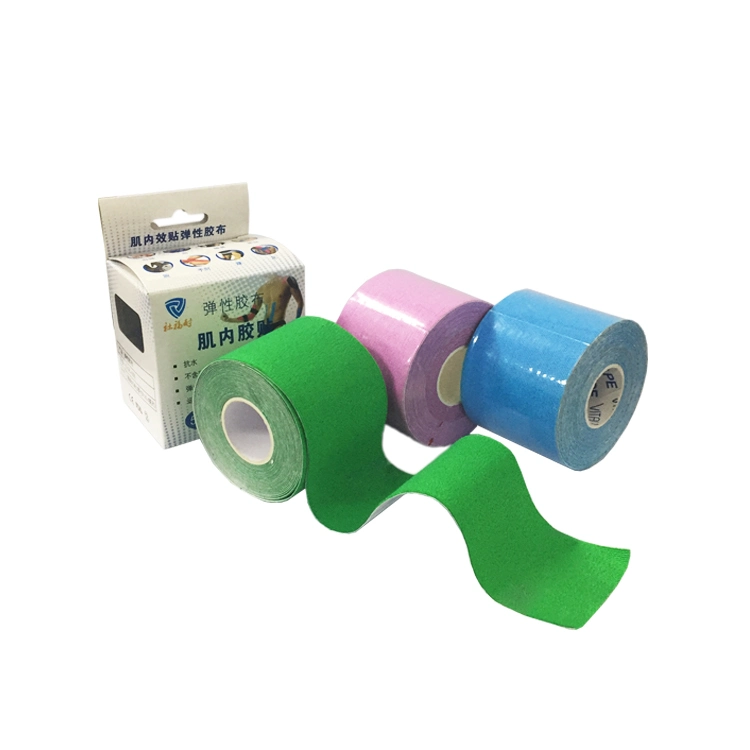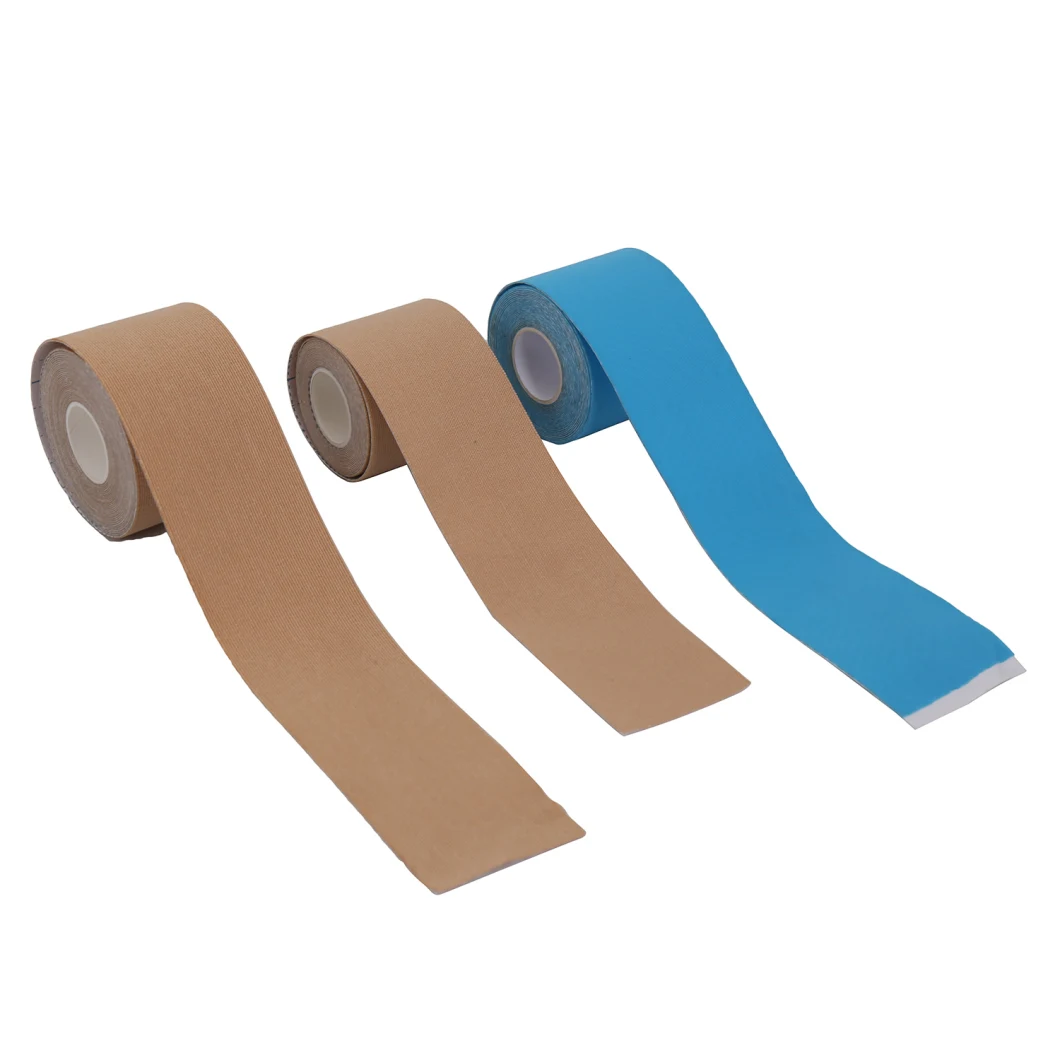 Tapes have a skin-friendly, thermoplastic wave-like acrylic adhesive on one side. The wave like adhesive is used to push sweat and moisture away from the tape. This means that saferlife kinesiology Tapes are water resistance, air-permeable and do not come off in the shower, pool, or sauna.
They can be stretched lengthways by approximately 130 -140%.
Saferlife kinesiology Tapes, Black Kinesiology Tape is 5m X 5cm (16' X 2" in. ) in length and are latex free.
Saferlife kinesiology Tapes are used in kinesiology taping treatments of muscle fascia, tendon symptoms and performance enhancement by the natural process of improving circulation and lymphatic drainage.
Kinesiology taping and Acu taping techniques can be used for many different applications:
? Bruising, swelling and sprains
? Arthritis relief
? Carpal tunnel syndrome
? Edema
? Plantar fasciitis
? Muscle re-education
? Improve circulation
Our company mainly supply medical and personal health care products. Kinesio tape is one of our top products, with excellent quality that is comparable to the best brand name's tape on the market...Our tapes have been sold very well worldwide, and we meet customers' requirements.
Any questions, please do contact me, and your reply will surely have our prompt feedback!